We are highly qualified!
Certified Quality Management System
Our quality management system is certified by TÜV Rheinland according to DIN EN ISO 13485
You can download the current certificate here:
Need help?
On weekday your message will usually answered within 24 hours. We're open Monday trough Friday excluding national and regional holidays. Office hours from 8 am until 4.30 pm
It is 3:35 pm in Gießen right now.
We ship worldwide!
Our Bestsellers - available from our Online Shop.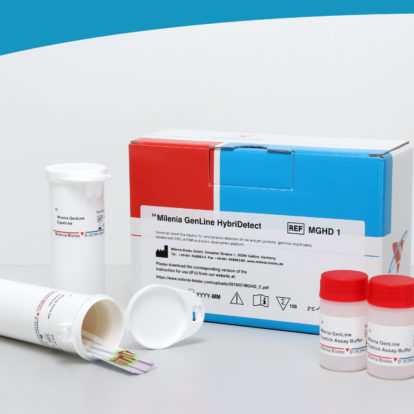 HybriDetect – Universal Lateral Flow Assay Kit
The HybriDetect is a simple and quick tool to develop your own rapid test. Various molecules can be detected: Proteins, Antibodies, Genetic amplicons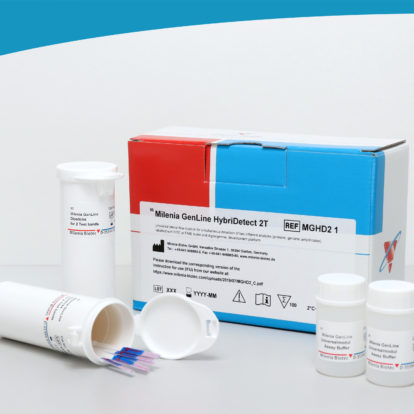 HybriDetect 2T
The HybriDetect 2T is a simple and quick tool to develop your own rapid test. The 2T is designed for simultaneous detection of two analytes. Various molecules can be detected: Proteins, Antibodies, Genetic amplification products