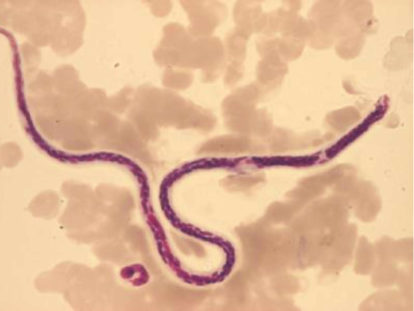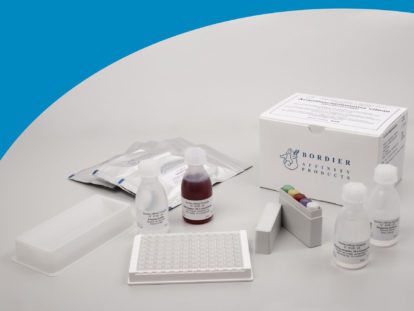 Acanthocheilonema viteae - IgG
(Price excludes
VAT
and shipping costs)
This ELISA kit is for the quanti­tative detection of IgG antibodies against various filiarial nematodes in human serum
This product is only available in Germany!
Name of Product
Acanthocheilonema viteae — IgG
Short Info
This ELISA kit is for the quanti­tative detection of IgG antibodies against various filiarial nematodes in human serum
This product is only available in Germany!
Method/​Patform
ELISA
in microplate format
Test Principle
Specific antibodies in the sample bind to Acanthocheilonema viteae antigens sensi­tized on microtiter plates. The presence of parasite specific antibodies is detected with a Protein A alkaline phosphatase conjugate.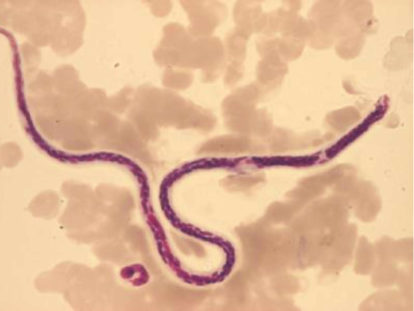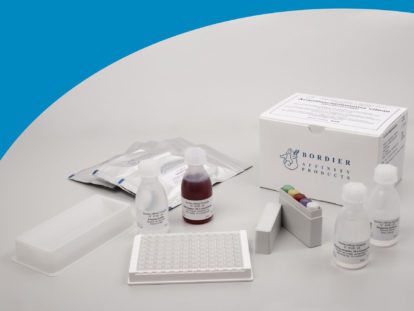 Brief Instruc­tions
Step 1: Blocking 5 – 15 min at room temper­ature
Step 2: Incubation with samples 30 min at 37°C
Step 3: Incubation with conjugate 30 min at 37°C
Step 4: Incubation with substrate 30 min at 37°C
Step 5: Measurement of absorbences
Compo­nents
ELISA wells, dilution buffer, washing solution, control sera, conjugate, substrate solution, stopping solution
Evalu­ation of serological assays for diagnosis of onchocer­cosis. Scand. J. Infect. Dis.

29

:

65

–

70

. (

1997

)

Laver­bratt, C., Ljungström, I., Guzman, G., Thors, C., Eriksson, T. et Akuffo, H. O.

Mise au point d'un test

ELISA

pour le diagnostic des filar­ioses humaines. Bulletin de la société Française de parasitologie.

13

:

67

 – 

72

.

Gueglio, B., Bordier, C. et Marjolet, M.