Milenia Biotec GmbH
The Milenia Biotec GmbH was founded in 2000. The Company has split from the parent Company DPC Biermann. DPC Biermann was one of the leading German companies in the field of medical diagnostics for immun­odi­ag­nostics and user-​​oriented system solutions.
Our products are developed to work in a fast but exact manner. From the Milenia Headquarter in Giessen, Germany, our products are distributed worldwide.
Medical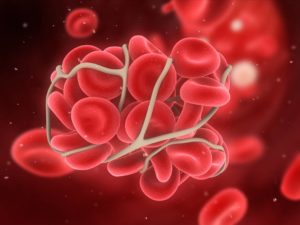 In the medical field we offer immun­odi­ag­nostic kits, that help diagnosing various diseases in a careful but rapid manner. The test results are the base for a targeted thera­peutic approach.
Research
In the research area, we offer innov­ative products for the fast detection of labeled amplicons and antibody appli­ca­tions.
Food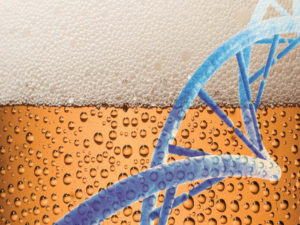 Our latest products are designed for the detection of beer and Juice spoiling germs. Here we follow the innov­ative approach designed for the research area: PCR and lateral flow combined.
Quality Management System
The Quality Management System of Milenia Biotec GmbH was already certified by TÜV Rheinland LGA Products GmbH for the first time in 2003. It applies to all areas and employees of the Company. The QMS is subject to continuous improvement by all employees.
Our QMS is certified according to the current Version of the DIN EN ISO 13485.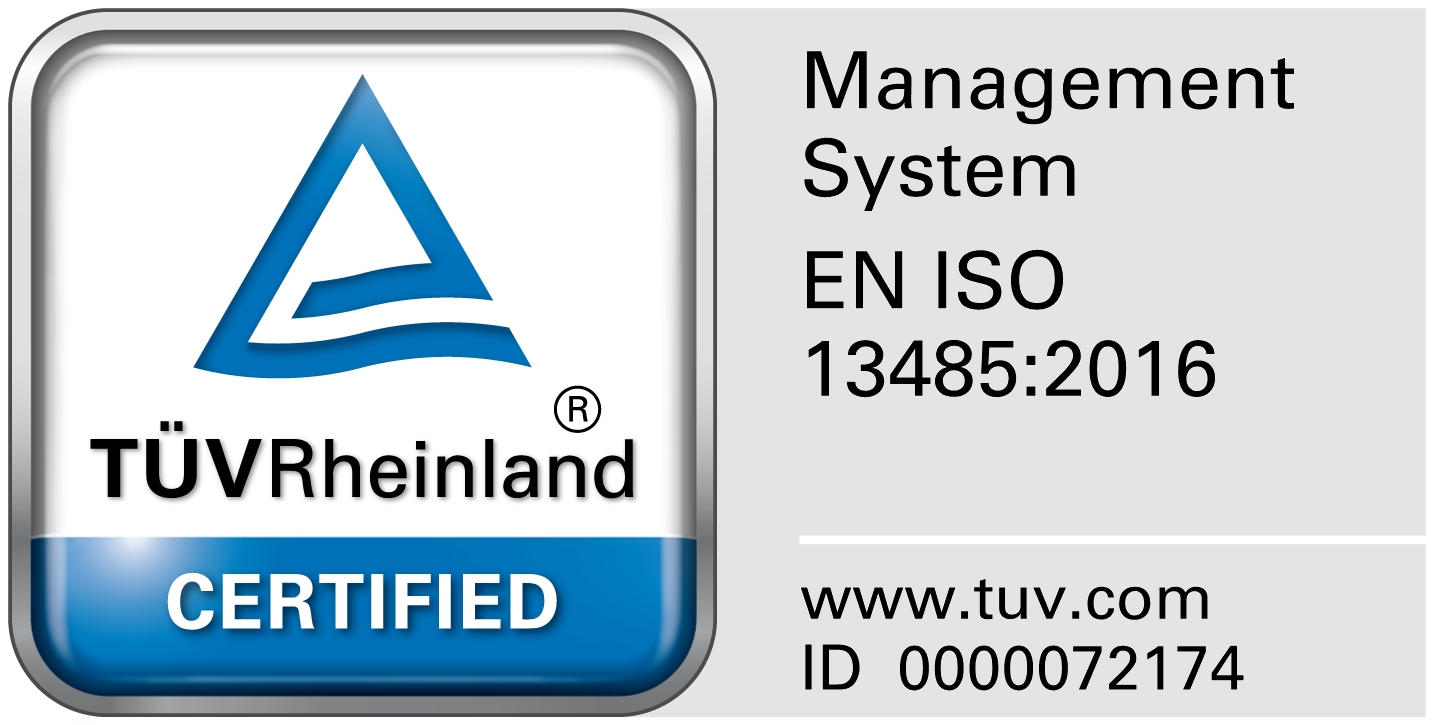 Download:
TÜV Zerti­fikat Milenia 13485 – 2016
Quality Policy
The Quality Policy is a major part of our Quality Management System and defines the philosophy of the Milenia Biotec GmbH.
"We bring diagnostic nearer to the Patient"
This is the vision, that we have been following since the inception in 2000. Customers (patients, clinics, labora­tories) as well as employees and share­holders benefit from this mission.
Quality Management Repre­sen­tative
Mrs. Barbara Heitz
QMB@​milenia-​biotec.​de
Phone: +49 641 94888317
Inter­na­tional Distrib­utors
Austria
Szabo-​​Scandic HandelsgmbH & Co KG
Website: www​.szabo​-scandic​.com
Mail: mail@​szabo-​scandic.​com
Phone: +43 1 48939610
Fax: +43 1 48939617
Belgium
Libra Diagnostica
Website: www​.libra​di​ag​nostica​.com
Mail: info@​libradiagnostica.​com
Phone: +31 85 878 6976
Canada
Cedarlane
Website: www​.cedar​lanelabs​.com
Mail: service@​cedarlanelabs.​com
Phone: +1 336 – 513-​​5135
Fax: +1 336 – 513-​​5138
China
Dakewe Biotech Co.
Website: www​.bio​-city​.net
Mail: bj_​info@​dakewe.​net
Phone: +86 755 2640 5921
Fax: +86 755 2640 1908
Biohub Inter­na­tional Trade
Website: www​.qfbio​.com
Mail: fige0​0​7​@​1​6​3​.​com
Phone: +86 021 5072 4187
Fax: +86 021 5072 4961
Morey Biosciences Inc.
Website:www​.moreybio​.com
Mail: info@​moreybio.​com
Phone: +86 136 1627 7105
Czech Republic
BioVendor – Labora­torni medicina a.s.
Website: www​.biovendor​.com
Mail: info@​biovendor.​com
Phone: +420 549 124 185
Fax: +420 549 211 460
Hungary
Biotest Hungaria Kft.
Website: www​.biotest​.com/hu
Mail: mail.​hu@​biotest.​com
Phone: +36 23 511 311
Fax: +36 23 511 310
India
Biolinkk
Website: www​.biolinkk​.com
Mail: customerservice@​biolinkk.​com
Phone: +91 11 4503 5753, +91 11 2875 3658
Israel
Biotest
Website: www​.biotest​.co​.il
Mail: biotest@​biotest.​co.​il
Phone: +972 9 – 766-​​7454
Fax: +972 9 – 766-​​7455
Italy
B.S.N. srl
Website: www​.bsn​-srl​.it
Mail: contact@​bsn-​srl.​it
Phone: +39 0374 351005
Fax: +39 0374 57965
Korea (South Korea)
2NCBIO,INC
Website: www​.2ncbio​.co​.kr
Mail: info.​2​ncbio@​gmail.​com
Phone: +82 70 – 4187-​​1487
Fax: +82 42 – 718-​​7476
Luxem­bourg
Libra Diagnostica
Website: www​.libra​di​ag​nostica​.com
Mail: info@​libradiagnostica.​com
Phone: +31 85 878 6976
Malaysia
Sciencewerke Sdn Bhd
Website: www​.sciencewerke​.com
Mail: enquiry@​sciencewerke.​com
Phone: +60 3 – 7846 4244
Fax: +60 3 – 7847 4244
Nether­lands
Libra Diagnostica
Website: www​.libra​di​ag​nostica​.com
Mail: info@​libradiagnostica.​com
Phone: +31 85 878 6976
Poland
Symbios Sp z. o. o.
Website: www​.symbios​.pl
Mail: symbios@​symbios.​pl
Phone: +48 58 692 80 83
Fax: +48 58 692 80 83
Spain
Vitro
Website: www.vitro.bio
Mail: info@vitro.bio
Phone: +34 954 93 32 00
Sweden
Skafte Medlab
Website: www​.skafte​.se
Mail: info@​skafte.​se
Phone: +46 300 56 94 94
Fax: +46 300 56 94 99
United Kingdom
JRBio­medical
Website: www​.immunoassay​.co​.uk
Mail: help@​jrbiomedical.​com
Phone: +44 1745 535207